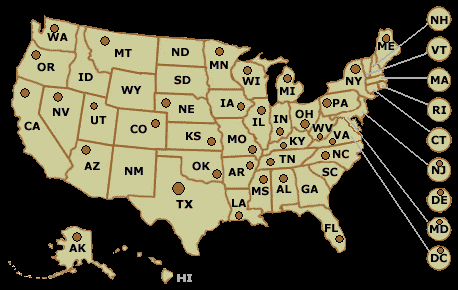 The Map Above Shows all the States that We have sent our Stuff to!
If you see a Brown Dot on it The Reivyn Has Invaded!
Also We Have Stuff Here too!
Australia
Malaysia
Hong Kong
Canada
Germany
Great Britain
Japan

Ooops! We Gone International Bay-Beee!
Thanks for all your Orders and Wonderfull Comments!